Pacific Amphitheatre | Costa Mesa, California
Iconic reggae powerhouse Common Kings is performing an exciting show in Costa Mesa this September! The Grammy-nominated quartet, known for fantastic reggae rock staples, is pumped to deliver a hometown show! Having emerged in Orange Country, these performers are regarded as hometown heroes by local fans. They enthusiastically announced the show on their social media, "WEEE'RE BAAAAAACK!! Just a small hometown show in our backyard on (Saturday) September 2nd, at the Pacific Amphitheater with a few friends for your entertainment pleasures!" The reggae veterans are guaranteed to deliver their iconic, such as "No Other Love," "Wade in Your Water," "24/7," and "Queen Majesty." The band also has recently released a string of new music, including their latest single, "Damn Good Time." If you're keen on seeing Orange County's hometown music heroes, then you better hurry and secure tickets now by clicking on the Get Tickets link!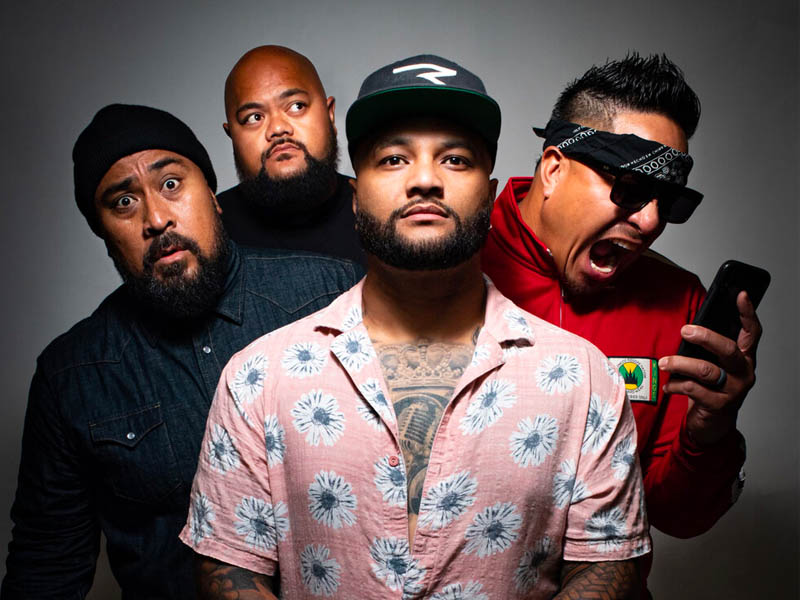 Common Kings is a Samoan, American, and Hawaiian band that has been making waves since 2011. The member comprises esteemed musicians with different cultural backgrounds. Samoan vocalist Sasualei Maliga is known for his impressive three-octave range voice. The acclaimed singer joined forces with Tonga drummer Jerome Taito, Fijian-descent bassist Ivan Kirimaua, and Samoan guitarist Taumata Grey. These performers all grew in close proximity to Orange County. Common Kings was born in 2011 as a college band, but the members pursued music full-time after leaving school.
In 2013, the band released two EPs, #WeonTour Soundtrack and Summer Anthems. Both records entered the Billboard Reggae Albums Chart's Top 10. Meanwhile, singles "Wade in Your Water" and "Alcoholic" dominated the airwaves on Hawaiin radio. Until this day, both songs are the most popular Common Kings tracks across streaming platforms. The band joined Justin Timberlake as a support act in Australia and New Zealand to promote their music in 2014. One year later, the band debuted at number 2 on the Billboard Top Reggae Albums with their follow-up EP, Hits & Mrs. The album was their first effort to be released via Island Empire Records. That same year, the band released their debut studio album, Lost in Paradise, which topped Billboard's Reggae chart. In 2018, they released their fourth Ep, One Day, peaking at number 2.
Over the years, Common Kings has released numerous reggae staples. Many of their fan favorites, like "24/7," "Wade In the Water," "Alcoholic," and "No Other Love," were spawned by their 2013 EP Summer Anthems. Beginning 2018, the band has also released several collaboration hits with renowned artists, such as "Cali Girl" with Don Corleon, "Today's a New Day" with ¡MAYDAY!, "Queen Majesty" with Sammy Johnson & The Green, and many more. In 2020, the band performed a cover of Sublime's Garden Grove, featured in the compilation album The House That Bradley Built. Last year, Common Kings dropped a new single, "Damn Good Time."
Catch the reggae kings this summer as they deliver a coveted hometown show at the Pacific Amphitheater in Costa Mesa, California! Tickets to this one-off event are now available! So you better hurry and secure your passes and don't miss the season's most epic reggae rock concert!