Pacific Amphitheatre Seating Chart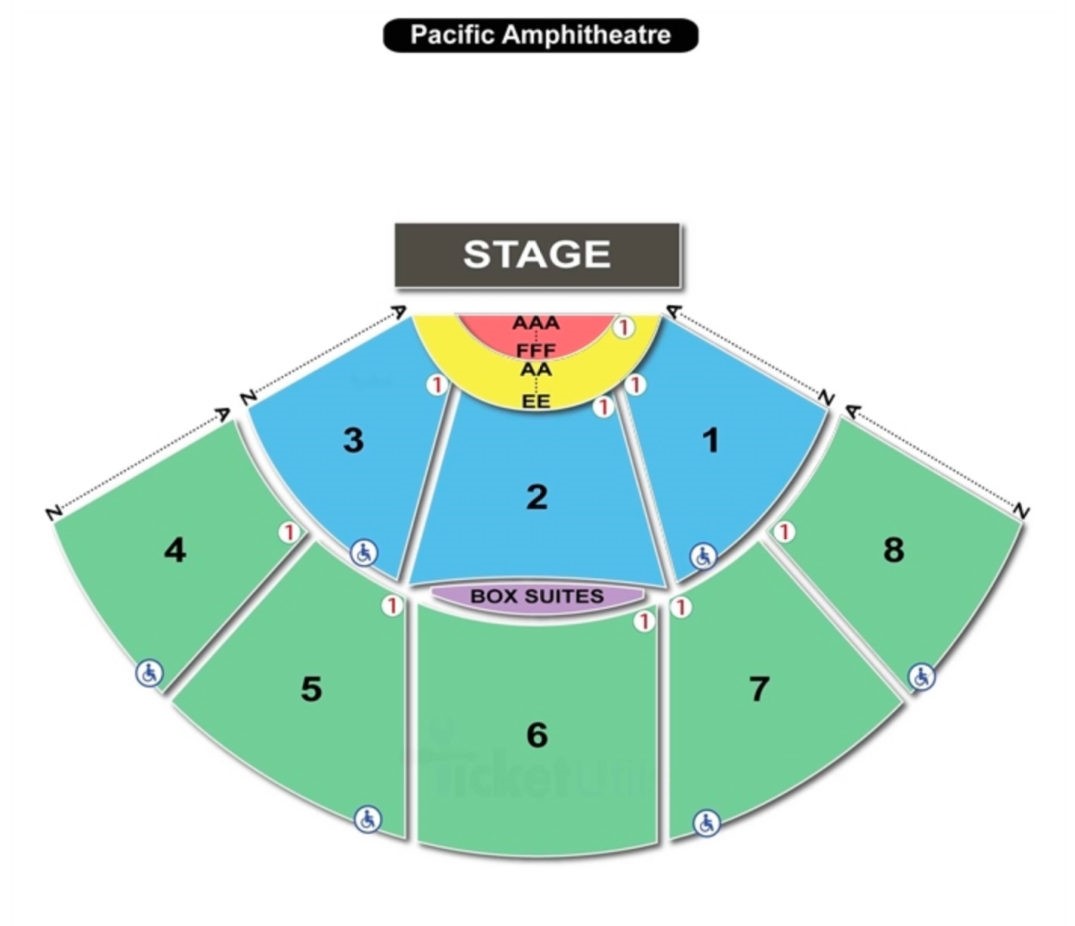 Pacific Amphitheatre has a capacity for 8000 guests and visitors. This seating is available across four sections of the venue, from the closest seats in the Pit, followed by the Circle seats, followed by the Orchestra, and finally leading to the Terrace.
Accessibility seating is available across the venue on stage right between the Circle and Orchestra, two sections of the rear orchestra section, and two sections of the Terrace section.
NOTE: Depending on the type of event, the seating configuration may change . Always check the individual seating map displayed for your chosen event when selecting your tickets.
Reserve your desired seats today by purchasing your tickets while they last. Visit the Pacific Amphitheatre schedule to see all upcoming events.
To view the ticket & refund policies please visit the ticket information page.