Pacific Amphitheatre | Costa Mesa, California
It's official! Everybody's favorite clean stand-up comedian, Gabriel Iglesias, is back on tour! This 2023, he sets out on his highly-anticipated summer outing! The dates kick off in spring and will extend all the way to summer! The trek will conquer over 30 major cities in North America! And lucky for fans in Costa Mesa, California, Iglesias is scheduled to light up the Pacific Amphitheatre on Sunday, 27th August 2023! Fans can look forward to Iglesias' hilarious anecdotes, ridiculous impressive, clever quips, and laugh-inducing punchlines! If you love an all-around clean comedy, Gabriel is your man! Last year, he dropped his latest stand-up comedy special, Stadium Fluffy. The highly-rated performance at the Dodger Stadium explored topics on growing up in Los Angeles, blackmail attempts, his highs and lows, and trick-or-treating with his son. Each time Iglesias delivers a stand-up show, anything and everything can be turned into a hilarious bit! You, too, can now experience Gabrial Iglesias' brand new material this summer by securing tickets to his show at the Pacific Amphitheatre!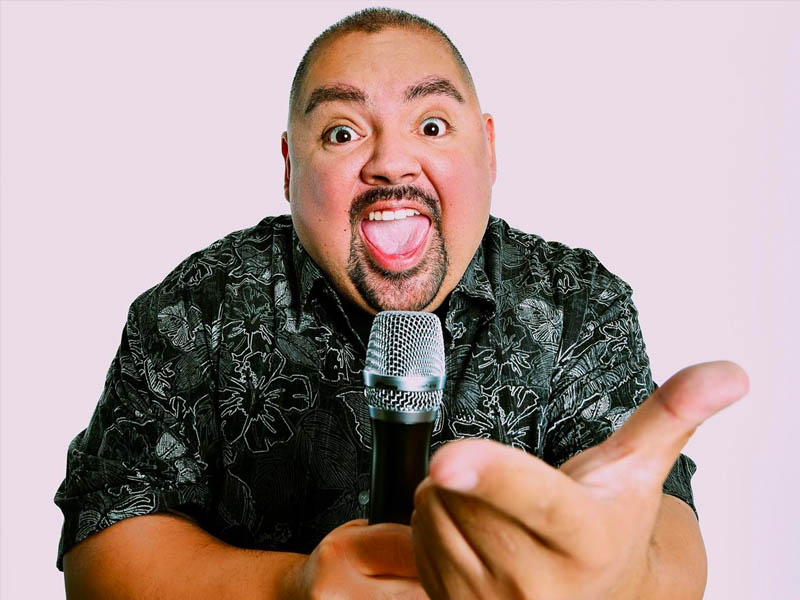 Celebrated stand-up comedian and actor Gabriel Iglesias has been a well-known personality in the world of comedy since 2006. He began performing stand-up in 1997 while maintaining his day job as a cellphone company employee. Eventually, he quit his job and pursued comedy full-time. Early in his career, Iglesias was a master at self-deprecation. He often used his weight as material for his bits. He popularized the six levels of fatness using elaborate expressions like, "Big," "Healthy," Husky," "Fluffy," "DAMN!!!," and "Oh hell, no."
In 2000, he made his first TV appearance by co-starring in Nickelodeon's Sketch Comedy Series, All That. By 2006, he got his first big break after he joined the Last Comic Standing season four. Iglesias made it to the final eight contestants, but he had to drop out early due to complications with the show rules. The following year, Iglesias lent his voice to a Family Guy episode titled Padre de Familia and Disney's The Emperor's New Groove.
In 2007, Iglesias released his first stand-up special, Hot and Fluffy. Fans and critics praised Iglesias' performance for being funny without the need for profanity and offensive content. Some reviewers even revered the comedian for not resorting to political and racist humor. Two years later, Iglesias dropped his second special, I'm Not Fat.. I'm Fluffy. In 2011, Iglesias released his first Comedy Central stand-up comedy series, Gabriel Iglesias Presents Stand-Up Revolution. The show was produced and hosted by Iglesias for three seasons until 2014. In 2013, he released his follow-up stand-up special Aloha Fluffy.
After wrapping up his gig with Gabriel Iglesias Presents Stand-Up Revolution, he launched the television special Gabriel Iglesias Presents Rick Gutierrez: I'm Not Mad. I'm Just a Parent. In 2016, Iglesias released his first Netflix Comedy Special, I'm Sorry For What I Said While I Was Hungry. His incredible performance in the special implored two more follow-ups, One Show Fits All, released in 2019, and Stadium Fluffy, released in 2022.
Catch Fluffy this summer by securing your tickets to his show at the Pacific Amphitheatre! Tickets are now up for grabs. So you better hurry before it's too late!