Pacific Amphitheatre | Costa Mesa, California
If you're in the mood for regional Mexican music, you should mark your calendars and book a trip to the Pacific Amphitheatre! The premier concert venue will host a one-night spectacle featuring one of America's most celebrated solo Mexican music artists, Gerardo Ortiz! The award-winning singer-songwriter has been specializing in Sinaloense, norteño, banda, corridos, and mariachi music since emerging in 2009! This 2023, he's embarking on a highly-anticipated North American tour! The Grammy-nominated performer will deliver an exhilarating show at the Pacific Amphitheatre in Costa Mesa, California! On Sunday, 23rd July 2023, fans can look forward to a plethora of sensational hits, such as "Tranquilito," "Mañana Voy A Conquistarla," "Pasado Pisado," "Fuiste Mia," and many more! Gerardo Ortiz is renowned for his high-energy sets as well as compelling vocals! If you're a fan of regional Mexican music, Ortiz's show at the Pacific Amphitheatre should definitely be on your bucket list! Hurry and secure your tickets now before it's too late!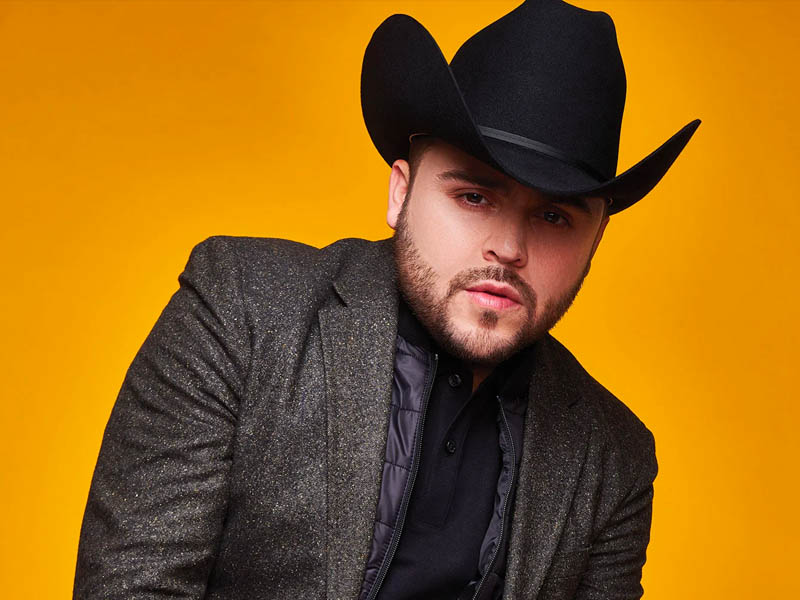 Thirty-three-year-old Gerardo Ortiz has had a phenomenal career since debuting in 2009. At a young age, the genre-defying Mexican American artist always knew he wanted to become a musician. At age 8, Ortiz was already singing. With the help of a label executive, Ortiz began familiarizing himself with various regional Mexican genres. At age 12, Ortiz joined the musical reality show Codigo FAMA. He was selected out of 40 who auditioned for the show.
When he grew older, Ortize began infusing and blending various music styles, such as bachata, urbano, provocative corridos, and narcorridos. Of course, narcorridos (drug ballads) are not so well-received in Mexico. Therefore, Ortiz's music is banned in some parts of the country. But that doesn't stop the singer from pursuing his passion and music style. At 21 years old, Ortiz released his first album, Ni Hoy ni Mañana (Neither Today or Tomorrow). The album, released via DEL Records, spawned several sensational corridos and ranchera, such as "Los Duros de Colombia," "Ni Hoy Mañana," "Hasta Que Te Bese," and "Hola Corazon." The following year, Ortiz received his first Grammy nomination for Best Nortenno Album. In 2010, Ortiz collaborated with Calibre 50 for the single "Culiacan vs. Mazatlan." The single received a nomination at Mexico's prestigious Premio Lo Nuestro Awards. That same year, Ortiz received two other nominations for Regional Mexican Male Artist and Norteño Artist.
In 2013, Ortiz's third studio album received another nomination at the Grammys for Best Regional Meixcan Music. El Primer Ministro contains critically-acclaimed hits, such as the title track, "Damasco," "Solo Vine a Desperdirme," "La Moneda," and more. That same year, Ortiz finally won his first two Premio Lo Nuestro Awards. His single "Amor Confuso" won the Regional Mexican Song award, while Ortiz won the Norteño Artist award.
El Primer Ministro won more awards for the younger singer-songwriter the following year. The hit single, "Solo Vine a Desperdirme," was awarded Best Regional Mexican Song. Meanwhile, Ortiz won Best Regional Mexican Male Artist and Norteño Artist. In 2015, Ortiz received his first set of nominations at the Latin American Music Awards. His fifth album Hoy Mas Fuerte was nominated for Album of the Year, while Ortiz was nominated for Favorite Regional Mexican Male Artist. The same album won Album of the Year at Premio Lo Nuestro the following year, while Ortiz won Norteno Artist of the Year.
Catch Gerardo Ortiz at the Pacific Amphitheatre this summer by scoring your tickets now!