The Pacific Amphitheatre | Costa Mesa, CA
Smokey Robinson, the soulful legend, is set to grace the Pacific Amphitheatre stage on Wednesday 19th July 2023! With a career spanning six decades, Smokey has left an indelible mark on the music industry as a singer, songwriter, and record producer. Known for his smooth, silky voice and unforgettable hits, this Motown icon has captured the hearts of millions. As the frontman of The Miracles, Smokey Robinson's immense talent shone through, and his solo career only further solidified his legendary status. With a multitude of accolades, including a Grammy Lifetime Achievement Award and an induction into the Rock and Roll Hall of Fame, Smokey's impact is undeniable. When Smokey Robinson takes the stage at Pacific Amphitheatre on Wednesday 19th July 2023, prepare to be mesmerized by his incredible voice and timeless hits. Don't miss the opportunity to witness a true musical icon in action. Secure your tickets now, and get ready for a soul-stirring performance that will leave you breathless!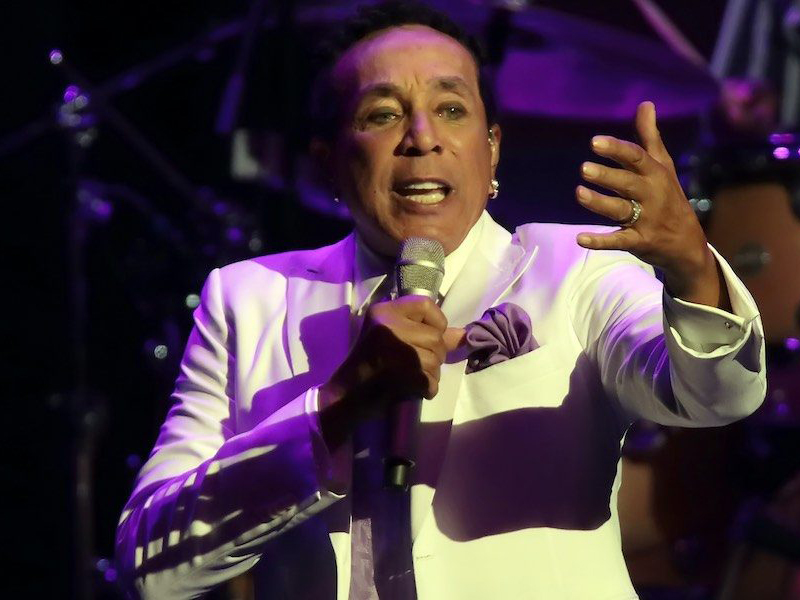 Smokey Robinson, a name synonymous with soul, is set to captivate audiences at the Pacific Amphitheatre on Wednesday 19th July 2023. This legendary singer-songwriter's career spans over six decades, showcasing his remarkable talents not only as a performer, but also as a record producer and music executive. Smokey's influence on the world of music is immeasurable, with a legacy that has undoubtedly shaped the industry.
Born in Detroit, Smokey's rise to stardom began as the founder and frontman of The Miracles, one of Motown's premier acts. The group delivered a string of hits, including You've Really Got a Hold on Me, Mickey's Monkey, and the timeless classic, The Tracks of My Tears. As a songwriter, Smokey penned numerous hits for other Motown artists, such as My Guy for Mary Wells and The Way You Do the Things You Do for The Temptations.
Smokey's solo career took off in the 1970s, solidifying his status as a force to be reckoned with. His smooth, velvety voice soared on singles like Cruisin', Being With You, and Just to See Her, which earned him a Grammy Award. Throughout his illustrious career, Smokey has received countless accolades, including an induction into the Songwriters Hall of Fame and the Rock and Roll Hall of Fame, a Grammy Living Legend Award, and a BET Lifetime Achievement Award.
Beyond his achievements in music, Smokey has also demonstrated his prowess as a Motown executive, serving as the label's Vice President from 1961 to 1988. His influence and leadership played an essential role in the development and success of numerous artists and the iconic label itself.
When Smokey Robinson graces the stage at Pacific Amphitheatre on Wednesday 19th July 2023, you're not just attending a concert, but experiencing a living legend who has left an indelible mark on the history of music. Prepare to be enchanted by his soulful voice and unforgettable songs that have stood the test of time. Don't let this opportunity pass you by – secure your tickets now for a night of magic, memories, and the sweet sound of Smokey Robinson!